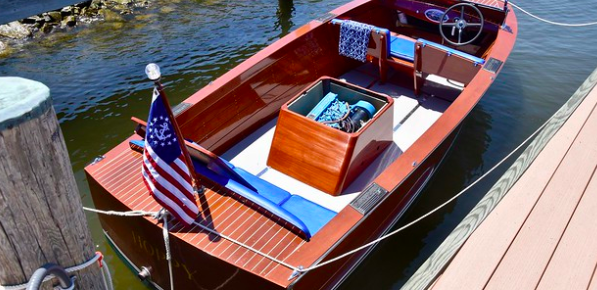 If you are a boating fanatic, cruise on over to St. Michaels this Father's Day weekend for the Antique & Classic Boat show!
The 32nd annual Antique & Classic Boat Festival will be taking place in St. Michaels, Maryland on June 14th and 15th. The event attracts both the owners and admirers of all kinds of vintage boats! Come explore the history of boating and all these incredible boas and exhibits!
Hosted by the Chesapeake Bay Chapter of the Antique & Classic Boat Society, this event brings a sense of nostalgia to the Miles River and CBMM's docks and campus. The boat show draws some of the area's finest classic boats, nautical and maritime treasures, entertainment, food, and libations to this waterfront festival
This year, the boat show is highlighting the history of racing on the Chesapeake. There will be unique and high-powered racing boats, along with to land displaces and seminars on the Bay's association with power boat racing.
The Antique & Classic boat show also attracts vessels ranging from runabouts to yachts. Chris-Craft, Gar Wood, Donzi, and Lyman are just some of the boats represented with sizes from 9-foot hydroplane to 70-foot plus cruisers. A crowd pleaser is always are several Jersey Speed Skiffs. They will be displaying their aptly named strength throughout the show.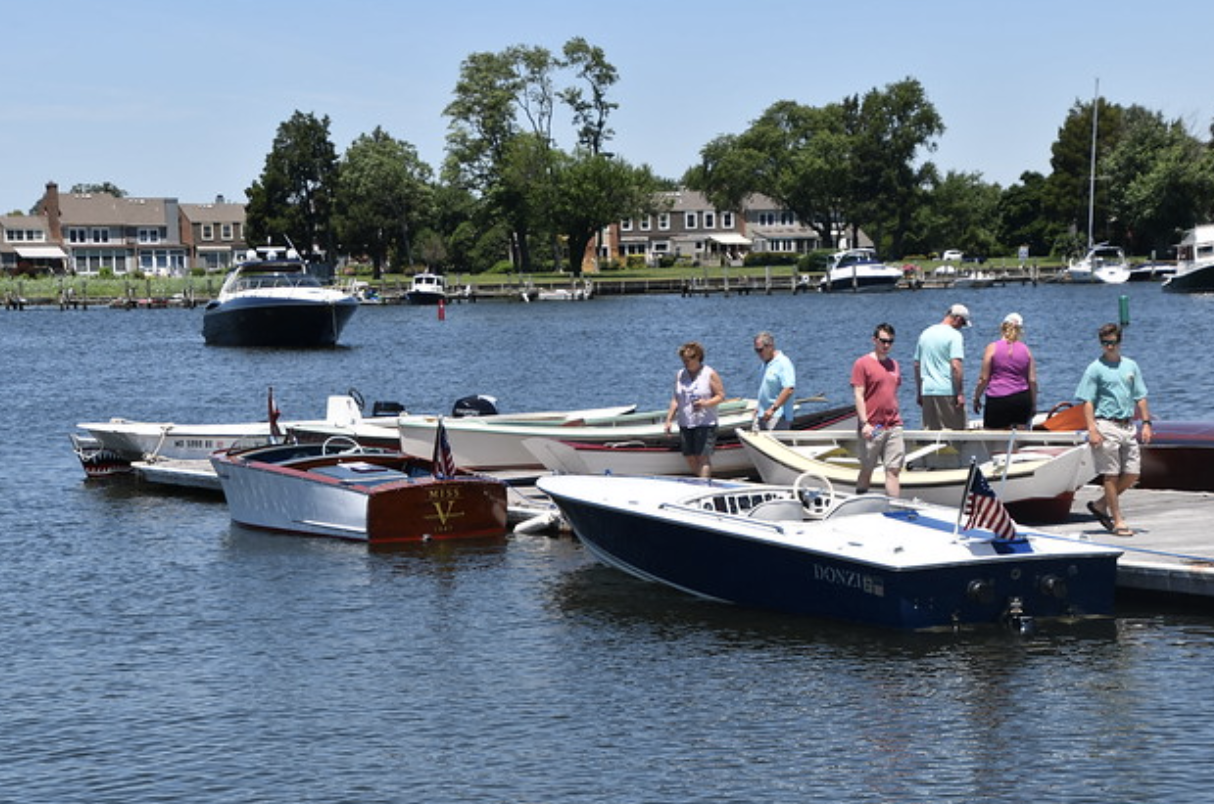 In addition to the boats themselves, the festival's signature Arts at Navy Point pavilion brings more than 70 juried fine artists, craftspeople, and vendors to CBMM's waterfront. These vender offer unique nautical and maritime-themed items for boat and home.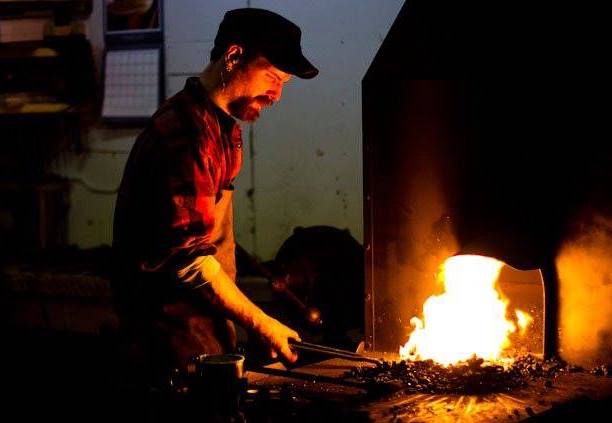 Workshops and seminars, building demonstrations, family activities, and a nautical flea market will be available throughout the weekend. On Saturday morning, June 15th, from 10 AM to 2:30 PM, there will be a Blacksmithing Workshop. Participants in this workshop will have the opportunity to learn the basics of blacksmithing and bring home their own hand-forged projects. The leader of the class will guide participants in the techniques of forging small projects such as nails, wall hooks, forks, and bottle openers.
Festival hours are Friday from 11:00 am to 5:00pm, and Saturday from 10:00am to 5:00pm, with the Arts at Navy Point and limited boat displays continuing on Sunday from 10:00am – 2:00pm. The festival includes two-day admission to all of CBMM's special and permanent exhibitions, including the 1879 Hooper Strait Lighthouse, where guests can climb to the top for views of the Miles River and St. Michaels harbor. Friday and Saturday admission is $5 for CBMM adult members, or $18 for adults; $15 for seniors and students with ID; and $6 for children 6-17. Admission to the festival on Sunday is free for CBMM members or regular museum admission for non-members.
With so much to see and do, the 32nd annual Antique & Classic Boat Festival is the perfect place to spend Father's Day weekend! 
Stay updated with all things boating by liking us on Facebook or checking us out on Instagram!
When searching for all other marinas, use our Interactive Map! Or check out our partner Marinalife with their marina listings for reference!